It was a long and competitive Season 4 of Corn Warriors, and the farmers left it all on the field after a difficult battle to become Corn King.  With a yield of 385.44 BU/A and a PWR Score of 9.08, our Season 4 winner Kevins Kalb celebrated in style at our crowning ceremony in Indianapolis, Indiana.  Presented by Pivot Bio, the Crowning Ceremony featured a discussion with all of our Corn Warriors and the crowning of current Corn King Kevin sKalb.
In addition to the crowning of Kevin Kalb, we are also happy to announce the winner of the competition to be on the next season of Corn Warriors is Chad Henderson from Madison, Alabama!  Chad is a fourth-generation farmer that is the current corn production record holder for Alabama with a yield of 355 BU/A.  A proud family man and problem solver, Chad works with his father, cousin, and son at Henderson Farms on over 8,000 acres of land.  We're very excited to have Chad on the show and we look forward to seeing what sort of creative solutions he can come up with in his effort to win Season 5 of Corn Warriors.  Learn more about Chad Henderson at his Warrior Page.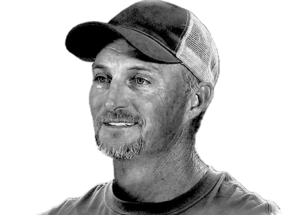 We appreciate all of our nominated farmers that fought to be on the next season of Corn Warriors, and our fans for participating in the voting process.  We'd also like to thank our panel of experts that made the decision to have Chad on the show, and we're very excited to see him compete alongside the other farmers.