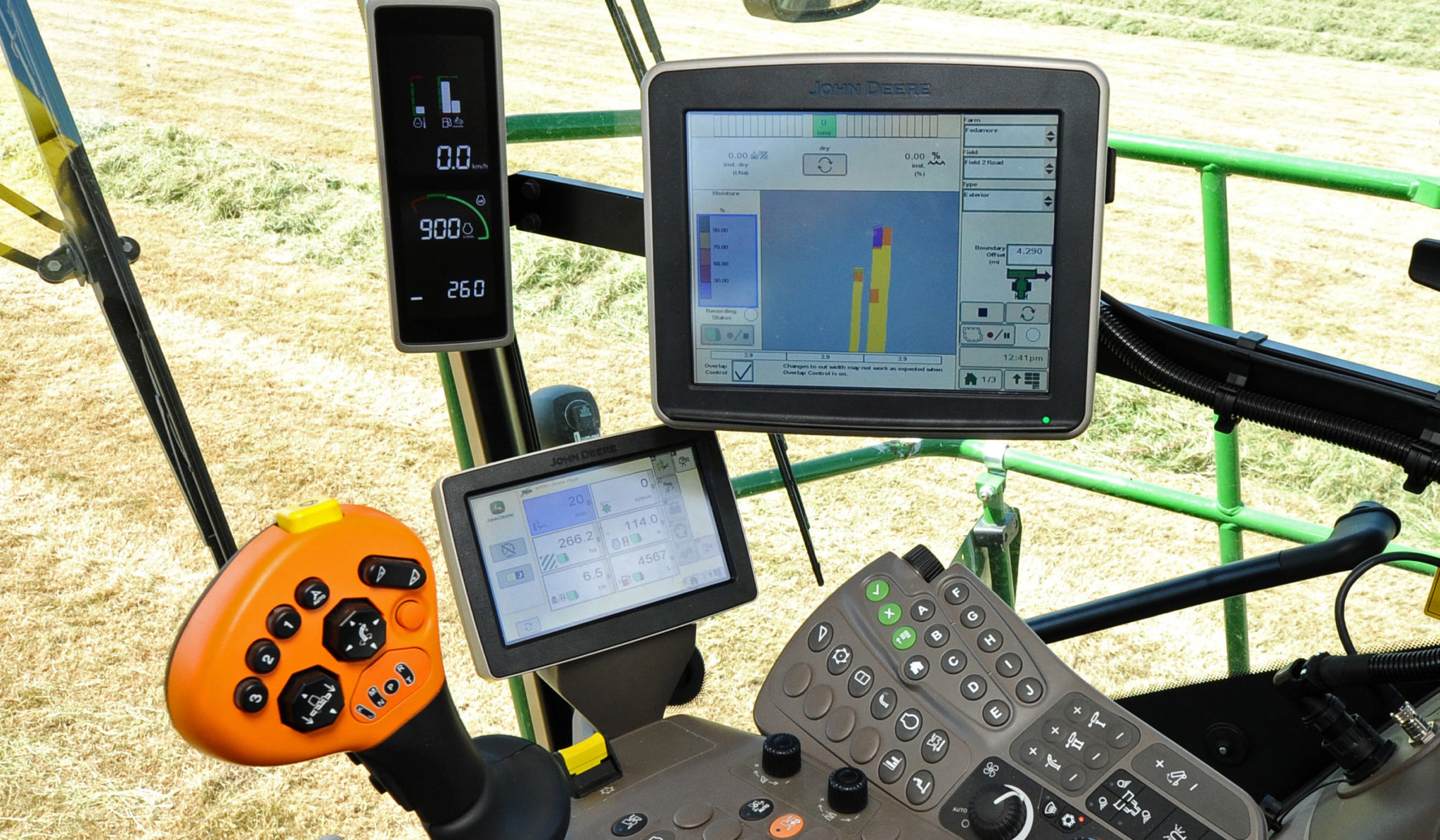 By: Justin Roberts  Nov 26, 2018
John Deere, as ever, is pressing ahead with the application of digital technology to daily farm operations.
Its latest endeavour is known as 'MyOperations' and comes as a free app for smartphones.
This download allows users to see machine and field data remotely – from their mobile phones or tablets.
According to John Deere, this means that farmers and contractors can experience less downtime, as well as reduce operating costs, by always knowing where machines are and what they are doing.
Use of the MyOperations app requires an online John Deere 'Operations Centre' account – connected to a machine's JDLink telematics system. It's suitable for use with any internet-connected smartphone (equipped with iOS system 10.0 or Android system 4.4 or later).
The personalised Operations Centre in MyJohnDeere.com can be used (anywhere and, apparently, at any time) to look up both historic operation information and current data coming off the field.
Initially trialled on John Deere S700 Series combines this season, the app enabled users to remotely view and change basic combine settings.
Once settings have been altered, the operator can confirm the adjustments on the in-cab display.
On-Screen Data
Information available within the app includes location history. This feature shows where all machines (within the business) have driven that day.
In addition, machine measurements (including engine utilisation and fuel level), field maps and productivity data can also be accessed.
Remote Display Access (RDA) is also available within the app. MyOperations users can also view machine notifications, such as curfew alerts, low fuel alerts and diagnostic codes.